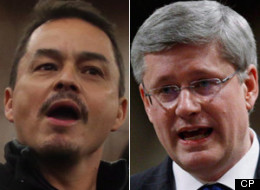 OTTAWA - The Harper government must choose between "collaboration or collision" with Canada's Aboriginal Peoples when it comes to proposed energy projects, the head of the Assembly of First Nations warned Thursday.
First Nations must be a part of any energy projects that affect them or their lands, and will not back down if they feel their rights are not being respected, Shawn Atleo said in an interview.
"We will stand firm in our rights. We will have a say," he said.